Find out how we can help you become a security superhero!
Security teams today are too busy fighting fires to have time for strategic, proactive planning. DerivativeTech's
Asena
platform delivers Adaptive Security Governance through artificial intelligence, to rise above reactions and provide strategic guidance to help CISOs make better decisions and stay ahead of what's next.
Learn more about
Asena
and the benefits to your organization.

How we can help
By enabling simple, self-sufficient governance measurement through Asena: Adaptive Security Governance
Providing advisory support for:

Holistic to mission specific scoped assessments
Roadmap development, from high level to detailed
Plan execution, from drafting policy to implementing security measures
Security awareness training
Regular maturity reviews to assess progress & re-evaluate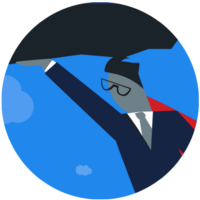 GET STARTED
FREE TRIAL
RESOURCES
TALK TO US